Read my most recently published articles
The global lessons the UK can learn about the engineering gender divide
Female representation in engineering tends to be higher in countries where, by many other measures, gender equality lags behind. So what can that tell us about levelling up the field here?
Razan al-Lawati is a piping engineer from Oman, which has one of the highest proportions of female engineers in the world. While the UK and many western nations have struggled to attract women into engineering, female representation is substantially higher in countries in eastern Europe and the global south. Just 12% of UK engineers are female. This compares with more than 50% in Oman and Malaysia and three in 10 in countries such as Costa Rica, Vietnam and Algeria, according to figures from Unesco.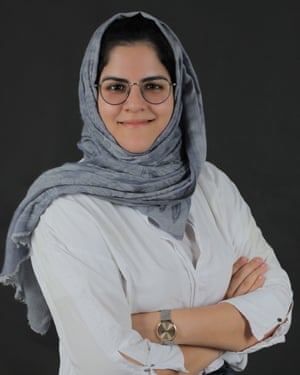 Al-Lawati works on the graduate development programme for oilfield services company Petrofac and is based in Sharjah in the United Arab Emirates. She says that 40% of the 130 engineers on the graduate programme are women, hailing from countries such as Lebanon, the UAE, India, Oman and Jordan. She is not surprised that more than half of Oman's engineers are women, as she says the country's government has made strenuous efforts to promote the subject among women and she was encouraged to follow the profession by careers advisers. She says the eagerness to go into engineering is part of an awakening among Middle Eastern women. "Engineering has always been known as a man's job and this has created a bit of eagerness and curiosity in females to prove that there is no such thing as a man's job or a woman's job and that we are all equal," she says.
Al-Lawati studied for a BSc in mechanical engineering at the University of Cardiff, where there were only a handful of women on the course compared with 140 men. She thinks British women wrongly believe that engineering means impossible mathematics, tricky physics and physically-demanding work on sites. "I think engineering is totally different to what people believe," she says.
"You can expand your career in so many ways, you don't have to be a technical expert, there are so many different sectors you can enter such as contracting, supply chain or working on the business side." Many of the tasks have been made easier with digital communications. "You can access everything through your laptop so you don't always have to go to the site for hands-on work. Being online and talking to your supervisor makes it a lot easier," she says.
Meanwhile, in India, there is a high proportion of women studying Stem subjects at university and one report estimates that about half of engineering students in the country are female.
How a new generation is embracing gender diversity in engineering
While great progress has been made in the sector over the past few decades, younger people are now leading the charge when it comes to making engineering an inviting field for women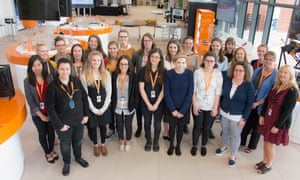 When structural engineer Martin Burden first came to the UK from Australia 30 years ago, the engineering profession was thoroughly male-dominated, he says. In his first UK job, there was just one female engineer out of 50 males, while in Australia he hadn't worked with a single woman engineer.
"It felt like a gentlemen's club that didn't want women to be involved. And as a result, they felt that they couldn't be," he says. "It's hard to put your finger on why. It comes down to not being welcome. With science, technology, engineering and mathematics in universities, women didn't feel like it was something they were naturally steered towards."
How times change. Today, the majority of the engineers Burden works with are female. In the design office at engineering and architecture company Ramboll, where he is consulting director, about 15 out of 20 engineers are women. He has witnessed a sea change in female participation.
"For entry level design and engineering at the first three or four rungs on the ladder, gender balance is about 50/50," he says. "But it drops off past the age of 30 or 35 to around 15% higher up the business."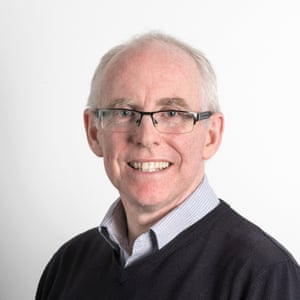 Changing engineering's reputation as a male preserve and making women feel welcome in the profession requires a transformation in the attitudes of both men and women. Engineering firms are putting in place training in unconscious bias to alert men when their thinking and behaviour may unconsciously discriminate against certain groups, including women.
Attitudes of younger male engineers seem a world away from the archaic approaches of the past. Kristian Goodchild, a graduate software engineer at engineering firm Renishaw, believes everyone involved in engineering should focus on the lack of diversity in the field. "Without prolonged thought on these issues, many male engineers would not take the time to consider the lack of diversity in the workplace and the possible reasons why there is a gender imbalance," he says.
Diversity training, discussion and constant self-questioning are required to identify and deal with examples of bias, he adds.
He says he has noticed subtle – though probably unconscious – "microaggressions" from senior male engineers about female engineers and their ability to do their job. He concedes that similar comments are also made about male engineers, but he wonders whether women are held to higher standards. Even so, he hasn't experienced substantial gender imbalance, as about 40% of the engineers in his department are women.
IDG Connect, specialist IT news site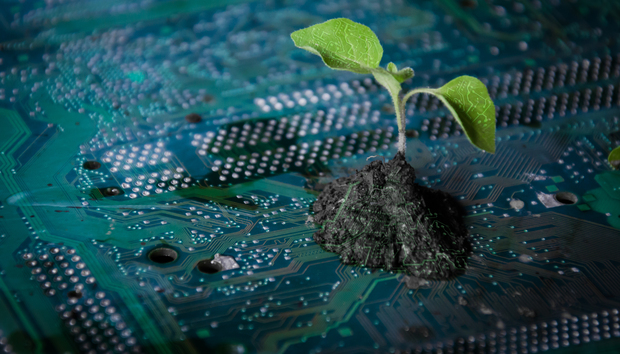 GREEN BUSINESS
How do big tech's carbon neutral plans stack up?
A dramatic fall in pollution in regions of the world locked down by coronavirus demonstrates the crucial role digital technology can play in cutting carbon emissions. Though people are incarcerated in their homes, home working via internet means economic activity can still thrive.
One researcher claims that the reduced air pollution created by restricted travel during the lockdown in China may save between 50,000 and 75,000 lives, far more than have died from the virus.
This sheds new light on criticisms from environmentalists blaming the internet for the spiraling use of energy by data centres and the cloud, often for frivolous activities such as viewing cat videos and posting selfies on social media.
The data centre industry argues that the pandemic shows the internet offers a solution to climate change.
"Just imagine this wonderful world where 40 percent of the population that were commuting to offices now work from home on a regular basis. Think of the amount of carbon and NOx emissions from cars and trains that are going to be lowered as a result of people just staying at home and working remotely. None of that would be possible without data centres. The cloud is more than paying for itself in energy efficiency and lower pollution," says Jack Bedell-Pearce, Chief Executive of co-location data centre operator 4D Data Centres.
Even so, energy consumption by the world's 500 hyperscale data centres and the thousands of smaller ones dotted around the globe which power the internet is a major contributor to global warming. Carbon emissions from the internet and streaming services account for as much carbon pollution as air travel – some 4 per cent of total global carbon emissions, according to one study. Emissions related to the internet have soared from 2.5% of the total in 2013 as online video and streaming data have gobbled up energy.
But Beddell-Pearce points to great improvements in the energy efficiency of data centres, particularly innovations in cooling technology.
He may have a point. While the computing output from data centres increased 600% between 2010 and 2018, their energy consumption rose just 6% over that time according to research recently published in the journal Science. This is due to significant improvements in energy efficiency as businesses have migrated data from in-house server racks cooled inefficiently in offices to the hyper-efficient mammoth data centres of the cloud.
However, the mushrooming computing power of the past decade may be small bier compared with what lies ahead. With 5G, AI, the internet of things, autonomous vehicles and the 4th industrial revolution poised to transform the global economy, the energy consumption of data centres stands to expand exponentially. The question is whether increased energy efficiency can keep up with these developments and prevent runaway energy use and carbon emissions from data centres.
Some think not. Mike Berners-Lee, a professor at Lancaster University's Environment Centre, argues that increasing energy efficiency invariably leads to greater use of energy and an overall increase in carbon emissions. This is known as the Jevons Paradox, after 19th century economist William Jevons who sought to solve the problem of Britain's dwindling coal stocks which were being used up. He argued that increasing the efficiency of coal burning was no solution since it made it a more profitable economic activity, encouraging more firms to engage in coal-based activities and thus increasing overall use of coal. This is also called the "rebound effect".
As Berners-Lee explains: "So we become millions of times more efficient with our data storage, transmission and processing than we were in the days of filing cabinets and letters. But what's happened to the carbon footprint of our data storage and transmission? Well, it's gone up, not down."
The only solution he sees is for data centres and device manufacturing to shift to the use of renewable energy and away from fossil fuels. Technology companies are largely following this line of reasoning. Berners-Lee has consulted with UK telecoms operator BT, which took the transformative decision in 2017 to eradicate not only its own carbon emissions but those of its entire supply chain. BT was followed by Microsoft which last year committed to making itself and its entire supply chain "carbon negative" by 2030, removing more carbon dioxide from the atmosphere than it emits. And by 2050, it has pledged to remove the equivalent of all the carbon it has ever produced since it was founded in 1975. Meanwhile, Google claims to be the largest corporate buyer of renewable energy in the world and announced in 2017 that all its operations had shifted to 100% renewable energy. Amazon is a laggard in sustainability and has come under pressure from staff to up its game. It is aiming for net zero carbon emissions by 2040.
"Microsoft and BT have shown that it's possible to raise the bar. You follow or get left behind," says Berners-Lee.
But Elizabeth Jardim, senior corporate campaigner at Greenpeace USA, is critical of Microsoft for its links to fossil fuel companies. "There is a big hole in Microsoft's plan," she says. Among all of the cloud companies, Microsoft has been the most aggressive in doing business with the fossil fuel sector. "This is directly opposed to their goals of reducing their emissions. I think that they should end those contracts," she says.
Jardim acknowledges that tech companies were among the first big corporations to commit to renewable energy between 2012 and 2014 and they are now putting deadlines on eliminating their carbon footprints. Given this, she believes tech companies should become stronger advocates against climate change. Whether in the state of Virginia – with the world's largest concentration of data centres – or in China, Taiwan and South Korea where device and chip manufacturing take place, tech companies must promote renewable energy.
Overall, Jardim is optimistic that the tech industry will eliminate carbon emissions and that a clean internet will enable a more sustainable future. The lessons of the coronavirus pandemic are clear.
"Right now there is uncertainty and fear, but I have a sense that people who work at these tech companies will want renewable power coming out of this crisis," she says. In truth, it will require a combination of renewable energy plus energy efficiency for digital technology to become the driver of a clean new world. But one of the lessons from the coronavirus pandemic may be that the internet holds the key to a sustainable future.
Why the construction industry needs to embrace labour-saving tech
When it comes to boosting productivity, construction in the UK hasn't kept pace with other industries over the past 20 years. Could technology help close the gap?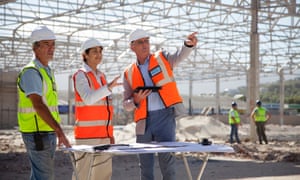 The UK construction sector is racing to deploy the latest technology as it seeks to boost productivity. While industries such as manufacturing and retail have hiked output per worker with huge investments in digital systems and automation, construction is lagging far behind. Technology on many construction projects for road, rail and other essential infrastructure has changed little in 50 years.
"We really need to step back and look at how we can completely shift the paradigm," says Lesley Waud, design development director for transportation at engineering consultancy Atkins. "There are lots of pockets of good practice," she adds, "It just doesn't feel as if it is moving fast enough."
Construction can learn "fantastic" lessons from car manufacturing, where data and robotics have revolutionised production, she says. "They really understand how to take manual processes out of activities. What I want to do is explore how we take their thinking on to a construction site."
She gives the example of off-site manufacture, where components for a building project can be made in a factory and transported to the site to be installed. The auto industry has led the way in developing new methods to assemble pre-manufactured parts using advances in glue technology and clicking parts together. But construction has failed to exploit the opportunity of off-site manufacturing to fundamentally change approaches to building. "We're still bolting things together," says Waud.
She believes that the industry needs to undergo a cultural shift to explore innovation and get the most from the digital revolution. That means everyone involved becoming more data-literate and for digital thinking to become embedded in projects from the start.
For instance, she thinks the industry has failed to reap the full benefits from Building Information Modelling (BIM) software, which creates 3D images of buildings. BIM allows clients to virtually watch the construction of a building, and this helps speed up the design and construction process and saves on costs. However, Waud says there has been a patchy take-up of the technology across the industry. This is partly because clients often find it hard to understand the 3D models, as they are more accustomed to traditional two-dimensional drawings. The models also lack vital data such as environmental impacts. As a result, BIM has often failed to improve decision-making about projects.
"We've got a lot more data and information at our fingertips, which means we can make decisions about what we're going to build and how we are going to build it much earlier. But people aren't used to doing that. They are used to making decisions much later in the process," she says.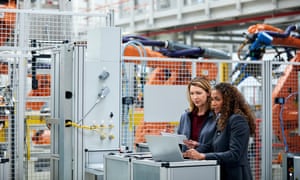 'We've turned the pedagogy upside down': the universities pioneering a new approach to learning
Further and higher education must change to reflect the skills needed in today's workplaces. From the University of the West of England to TEDI-London, a number of institutions are taking student collaboration to the next level
Universities and colleges need to prepare their students for a new world of work. Workplaces are becoming more collaborative, data-driven and agile. Employers are looking for staff who are flexible and have soft skills such as problem-solving and team working.
Educational institutions are increasingly looking to embed these new ways of working into their curriculums, to give graduates a head start in the jobs market.
"Organisations are having to become more agile and rapid in the way they design, develop and deliver new products and services," says Andy Powell, cloud chief technology officer at Jisc, which promotes the use of digital technology in higher and further education. "Clearly, universities have a role to play in readying students for that new kind of workplace," he says.
Higher and further education institutions are in the early stages of modernising their approach to studying as they look to equip students with the tools needed to thrive in the modern workplace.
At TEDI-London, a new university of engineering that opens to undergraduates in 2021, learning will be turned on its head.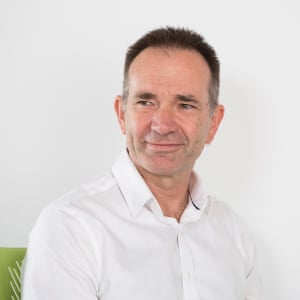 There will be no lectures and students will pursue their own coursework using an online service called a learning tree. They will connect with subject experts for any queries, but the onus will be on the students to work collaboratively to drive their learning.
The traditional academic programme is being reimagined at the university – a collaboration between King's College London, UNSW Sydney and Arizona State University – in its quest to turn out a new type of engineering graduate.
"There's a particular shortage of engineers who have broad skills, who can integrate and who are socially aware. So what we're trying to do is develop that type of graduate," says TEDI-London dean and CEO Judy Raper.
"We believe that pedagogy will influence how professionals get those essential skills, such as teamwork, leadership, collaboration and being aware of society and how it behaves. And so we've turned the pedagogy upside down," she says.
Students will learn primarily through designing and making products rather than theoretically. The campus is based at London's Canada Water and students will build products to help the area's goal of becoming a tech-enabled smart city.
TEDI-London's revolutionary approach is a response to the demands of industry, where employers are seeking graduates who can quickly fit into the new ways of working, she says.
Employers are particularly concerned about a lack of relevant skills and experience among new employees. Only 18% of executives interviewed in a survey by Deloitte thought that UK school leavers and graduates have the right digital skills.
How I got totally hooked on robotics, 28/11/2017
David Benady meets a young engineer who has discovered her passion in a futuristic field
Self-driving cars to hospital robots: automation will change life and work
30/03/2016

……………….
How will the marketing agency digital revolution be advertised?
13th June, 2016
………………
Wouldn't it be better to say that your business has purpose?
The Guardian, March 27th, 2015
 ……………..
Is data kicking sporting nous into touch?

The Guardian, February 4th, 2015
……………….. 

The Guardian, November 14th, 2014
…………………….
YouTube for marketing: how do you make it work?
 
Guardian Online, January 8th, 2014
……………….
Why LinkedIn should be your first port of call for B2B marketing
Guardian Online, September 11th, 2013